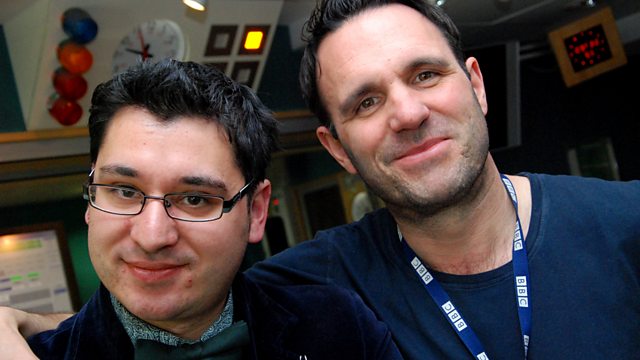 Stargazing with Paul Abel
Tuesday saw Shaun joined live in the studio by Paul Abel, one of the UK's most brilliant astronomers and a presenter of the BBC's long-running series, The Sky at Night, with star-gazing legend Sir Patrick Moore. The programme is celebrating its 55th Anniversary this April, and along with Jon Culshaw, Paul has devised something called the Moore Marathon, which is a list of some 55 astronomical objects for people with small telescopes to have a crack at.
Shaun was also joined by music news-hound (or should that be horse?) Matt Everitt for an irreverent take on the day's music news. Plus Vince Power was on the phone to exclusively reveal the line-up for this year's Hop Farm Festival in Kent. Bring it on Bob Dylan and Peter Gabriel!
Plus a fabulous playlist from the likes of Marlena Shaw, Credit To The Nation, Jack White, New Order, Sebadoh, Otis Redding, Grace Jones, Ash, The Rolling Stones and Ian Brown.
Last on