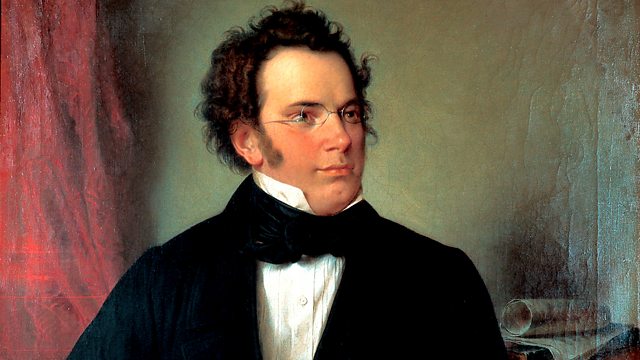 Who Is Schubert?
As part of Radio 3's celebration of The Spirit of Schubert, Sara Mohr-Pietsch presents late night Schubert requests and dedications.
Write to her with your Schubert requests and dedications. Email: schubert@bbc.co.uk
Live in the studio across the week she'll also feature exclusive Schubert Remixed sessions, with contemporary artists from across the genres reinterpreting some of Schubert's great songs live in the studio.
Including at 11.30pm The Schubert Essay: Romance proved difficult for Schubert - he stood barely five feet tall, with a long oval face and a deeply cleft chin. In turning to the streets of 19th century Vienna, "a night in the arms of Venus lead to a lifetime on Mercury" Whilst uncertainty exists about the cause of Schubert's death from syphilis, what do his attempts at mercury remedies reveal about his final few years? The medical historian and author of Romanticism and the Sciences Andrew Cunningham, examines The UnRomantic death of the mercurial Schubert.
Last on