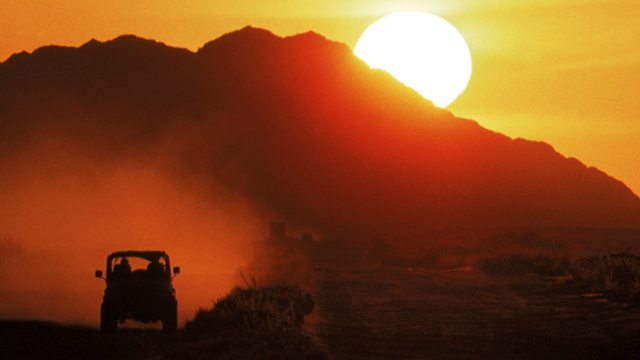 Canada's prescription drug crisis
Listen in pop-out player
Canada's First Nations communities are in crisis. Addiction to prescription pain-killers is rife, and it's devastating the fragile communities of northern Ontario.
OxyContin - an opioid drug capable of inducing a high like heroin - is widely abused in Canada. But on isolated reserves, people talk of an epidemic. For Crossing Continents, Linda Pressly travels to Fort Hope - Eabametoong First Nation - to investigate the impact of drug use.
Fort Hope is accessible only by air, apart from a six week window in winter when you can drive across the frozen lakes on ice roads. It has a population of just 1200 people, but it's estimated up to 80% of the working-age population are abusing OxyContin.
The beauty of Fort Hope in deepest winter with its snow-covered streets conceals the fall-out from endemic drug use. This community has experienced a crime wave out of proportion to its size. Murder, theft and arson propelled the Chief to declare a 'state of emergency'. Even with police help it's hard to stop the pills getting onto the reserve. And the mark-up for the pushers - one 80mg tablet of OxyContin sells for up to $600 - means the addicts of Fort Hope are a lucrative market.
There's a glimmer of optimism. Doris Slipperjack, a 23 year old mother of three, is fighting back. She's determined to beat her addiction. She's become an inspiration to many First Nations people. But the road ahead is tough. The aboriginal people of Canada have a troubled history of addiction. Alcohol, gasoline and glue sniffing, drugs - this is a community that has experienced it all. But people will tell you that OxyContin is the worst, because it is so highly addictive. Who knows if people like Dave Waswa - a talented artist, will ever be able to kick the habit.
Last on