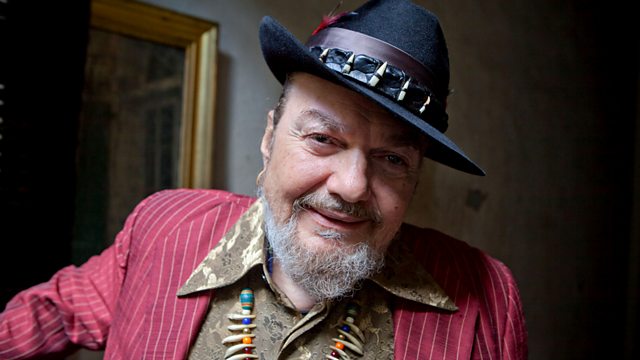 Dr John, Tim Lott, and Janet Street-Porter on British Design 1948-2012
Listen in pop-out player
With John Wilson,
New Orleans-born singer, songwriter and pianist Dr John reflects on the role of magic in his career, and discusses his new album Locked Down, produced by Dan Auerbach from the band The Black Keys.
Janet Street Porter reviews a new exhibition British Design 1948-2012: Innovation in the Modern Age at the V&A in London, which celebrates the best of British post-war art and design from the 1948 'Austerity Games' to the summer of 2012. Over 300 objects highlight significant moments in the history of British design, arguing that the country continues to nurture artistic talent and be a world leader in creativity and design.
Tim Lott's new novel Under The Same Stars draws on the writer's own experience of sibling rivalry, with one 40-year-old man trying to come to terms with his troubled relationship with his older brother. Tim Lott candidly discusses the personal issues at the heart of the book, and the emotionally challenging Texas road trip he took with his brother by way of research.
With theatre increasingly experimenting with new ways of providing the live stage experience via the internet, cinema screenings and other digital media, Andrew Dickson considers the merits and disadvantages of watching stage performances on screens large and small.
Producer Jerome Weatherald.
Last on
Featured in...
Magazine programme on the worlds of arts, literature, film, media and music.