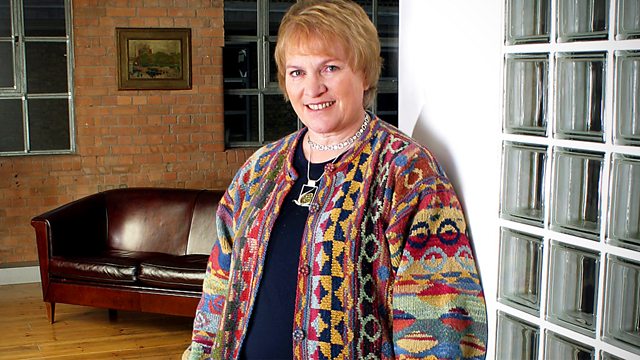 Alvin Hall; Alex Crawford; Benjamin Mee
Listen in pop-out player
Libby Purves is joined by financial expert Alvin Hall; Greek-Cypriot singer-writer Alkinoos Ioannidis; foreign correspondent Alex Crawford and the owner of Dartmoor Zoological Park, Benjamin Mee.
Alvin Hall is a financial educator and author. He presented the BBC series Your Money or Your Life, in which he offered practical, financial and psychological advice to people to help them take control of and fix their finances. His latest book The Stock Market Explained - Your Guide to Successful Investing is published by Hodder & Stoughton.
Alkinoos Ioannidis is a Greek-Cypriot singer-songwriter. He studied classical guitar and theatre before signing a record deal and has now released eleven solo albums. His influences include traditional Cypriot and Byzantine music. He has just released his first album in the UK, Local Stranger (on Wrasse Records) and is performing a five date tour.
Alex Crawford OBE is Sky News's Special Correspondent who became a household name last year when she was the first reporter to broadcast live from Green Square in Tripoli. She was praised for her live on-screen reporting of the Battle of Tripoli as the rebels advanced on the square. Her book 'Colonel Gaddafi's Hat' is published by HarperCollins.
Benjamin Mee and his family bought Dartmoor Zoological Park in 2005 shortly before his wife's death. His story of dealing with grief while taking on the responsibility for the zoo and its animals has just been turned into a Hollywood film starring Matt Damon and Scarlett Johansson. The film is based on Benjamin's 2008 memoir We Bought a Zoo: The Amazing True Story of a Young Family, a Broken Down Zoo, and the 200 Wild Animals That Change Their Lives (published by HarperCollins).
Producer: Paula McGinley.
Last on