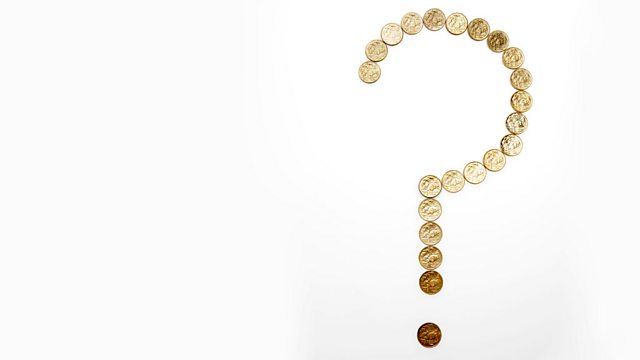 What Is Money?
Listen in pop-out player
We dream about it, argue about it, worry about it, celebrate it, spend it, save it, we transfer it from one emotion to another. But what exactly is money? And why do we trust it? Frances Stonor Saunders takes a journey through some of the fundamentals of money.
During her journey she dips her toe into the world of quantitative easing. How is that money invented? Is it as real as the pieces of paper in our wallets? And she explores some of the reasons for the calls to return to a gold standard. Essentially, she tries to gain a better understanding of what this stuff which we call money is really about; how and why do we maintain our faith in it, or has it just become too complicated?
Last on
Featured in...
The mysteries of economics debunked

A collection of programmes exploring issues from the world of business and finance

This collection explores a range of economic ideas and how they relate to the modern world