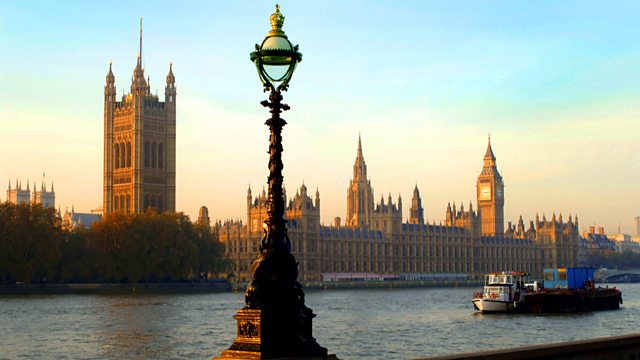 25/03/2012
Anita Anand talks to the Political Editor of the Economist, Janan Ganesh, about the week ahead at Westminster. They discuss the revelations in the Sunday Times about 'cash for access to Number Ten' and the fallout from the Budget.
The MPs panel has Conservative Mark Field and Labour's Pat McFadden. They debate the 'cash for access' revelations and the Budget.
The BBC's Yorkshire Political Editor, Len Tingle, discusses the Bradford West by election which he has been reporting on.
The Lord Speaker, Frances D'Souza, talks about her role and the prospect of elections to the House of Lords. Baroness D'Souza explains why peers are concerned about the impact of elections on the role of the Lords. She also says why the law may be changed to stop peers who have been in prison returning to the Lords.
Programme Editor: Terry Dignan.
Last on