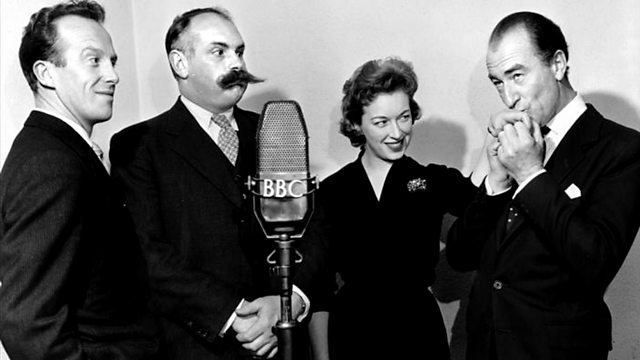 From 04/12/1958
Napoleonic double-doings, while Ron's latest news shocks broody Eth in 'The Glums'.
Starring Professor Jimmy Edwards, Dick Bentley and June Whitfield.
Announcer: Brian Matthew
Music from Wallace Eaton and the Keynotes and the BBC Revue Orchestra conducted by Harry Rabinowitz.
Scripted by Frank Muir and Denis Norden.
Producer: Charles Maxwell
First broadcast on the BBC Light Programme in December 1958.
Last on
New Year's Day 2017
12:00