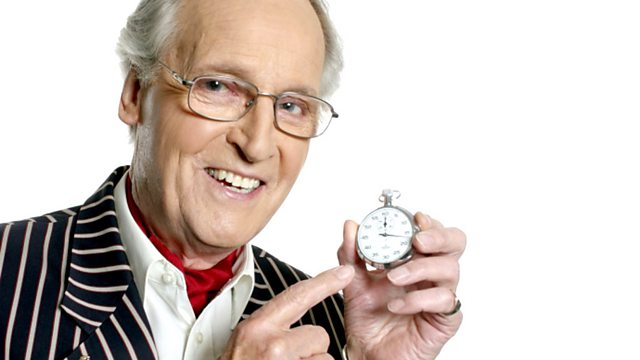 Nicholas Parsons, Eve Myles and Iain Glen. Jo Bunting chats to Gemma Malley. Music from Los Campesinos! and The Dirt Daubers
As Just A Minute celebrates 45 years Clive Anderson is joined by actor, presenter and Radio 4 darling, Nicholas Parsons. Actor Eve Myles (Former Wales on Sunday Bachelorette of the Year) offloads about her angst-fuelled new stage comedy, All New People. Iain Glen discusses frustrated longing in Chekhov's enduring masterpiece Uncle Vanya and teen fiction author Gemma Malley considers the phenomena of dystopian futures and kickass heroines with Jo Bunting . Music comes from hillbilly / hokum trio The Dirt Daubers and indie popsters Los Campesinos!
Producer: Sukey Firth.
Last on