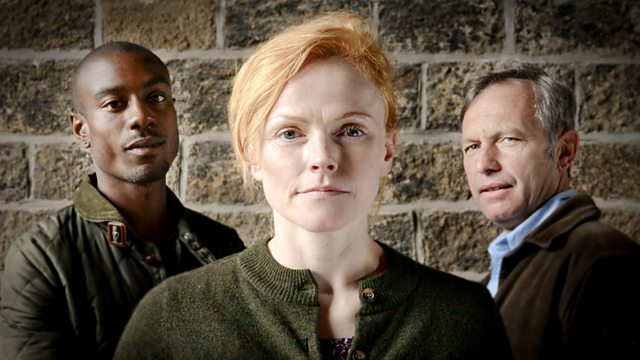 Series 2 of Amelia Bullmore's retuning Police Drama 'Craven' starring Maxine Peake as Sue Craven continues on Radio 4.
Craven is determined to prove that the dog bite murder of a homeless man, is part of a new wave of organised crime and the 'legal' drugs on sale at the Pet Shop is somehow linked. Her Boss DI Price has other plans.
When one of Adams mates dies of a 'legal' drugs overdose it is clear that the problem is wide spread and a local Pet Shop selling pond cleaner is not all it seems.
Craven's 'regular irregular' lover, Macca (Jack Deam) helps out.
As Watende Robinson's wife goes into labour with their first baby, a break, takes the team to a farm in Denshaw where shocking activities and an abandoned child hint at a much bigger crime.
Producer: Justine Potter
A Red production for BBC Radio 4.
Last on