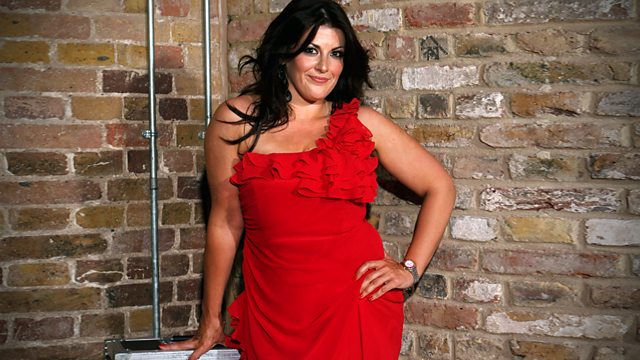 ...the one where Jodie wore one of Paul's aprons
Taking a break from her play in London's West End, Jodie sat in for Paul this week, and for the full two hours in Studio 6A, she wore one of Paul's special aprons and looked wonderful... and it proved useful for when she cried over the Dead Pet messages as she didn't get her jumper soaking wet!
This week's All-Star Triples came courtesy of the fantastic Dame Shirley Bassey and Bucks Fizz. The Lost TV Theme was the Dominic Frontiere penned 'Vega$' and the Mystery Year and Month was August, 1963, which was when Beryl Marsden recorded 'I Know (You Don't Love Me No More)'.
Last on