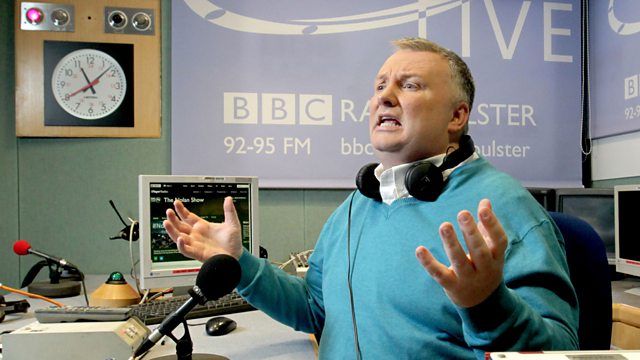 20/03/2012
The scourge and devastation of 'blues' and 'whites' - the drug menace facing our kids on the streets of Newtownabbey and elsewhere.
2012 "Our Time Our Place" - NI's big push to up our tourism footfall - so is it finally time to bite the bullet and modernise our Sunday Trading Laws??
Should workers here keep their national pay levels - The Chancellor George Osbourne is expected to say no - we hear what you think.
And the Olympic Torch is coming to Belfast - Stephen's not happy - Paul Clark from the UTV is going to carry it. Stephen's not been asked...
Last on