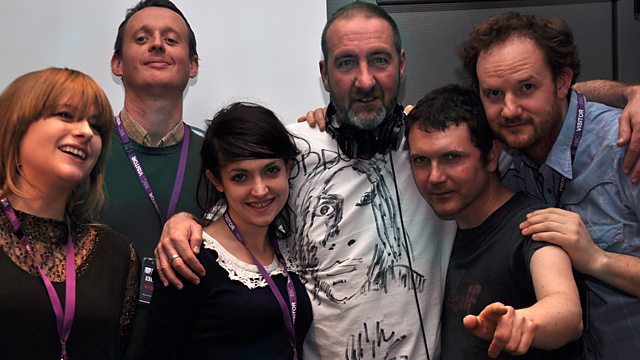 Shrag
Art pop punkers Shrag chew the fat and play some tunes for Marc this evening.
It has been well over a year since Helen King, Bob Brown, Steph Goodman, Russel Warrior and Andy Pyne were last in session and they are just about to release their third album Canines. Producer Andy Miller (Mogwai, Sons & Daughter etc.) has helped Shrag produce a melody-packed and visceral slice of music that is sure to please old and new fans alike. Oh, and it was written in Bob's shed at the bottom of the garden!
Currently on tour across the UK, we think you'll be hard pushed not to at least tap your feet whilst eating your pie and mash. Other foods are available.
Last on