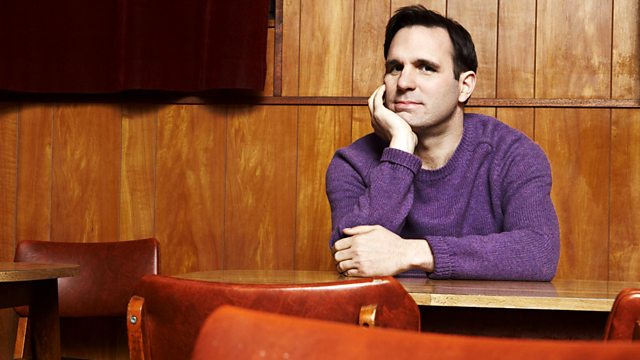 Lolz with Greg Proops
What a fine Thursday show we have for you here!
Shaun was joined by Greg Proops, an American stand-up comic who is best known for his unpredictable appearances on the improvised comedy 'Whose Line is it Anyway?' - a staple of late-night telly in the late 80's and early 90's. His caustic gags and lengthy diatribes have been enjoyed by audiences throughout the world, including the comedy festivals in Melbourne, Montreal and Edinburgh ... indeed he first performed at Edinburgh Fringe almost 20 years ago. He chatted to Shaun about his London run this week and his trip to Scotland next week.
Matt Everitt was also on hand throughout the show for an irreverent take on the day's music news with Shaun. Today's dispatches included clips of the new soundtrack written and performed by Led Zeppelin's Jimmy Page. It was interesting.
Plus Shaun mulled over whether he could carry off gold jeggings. We reckon he'll be bang on trend at the festivals this Summer. And there was a world exclusive of live verbal tweets - or Veets - on the Breakfast Show, as Shaun attempted to live without his so-called smart 'phone and give up tweeting for the day. He only lasted an hour. ROFL.
Thursday = SMASHED.
Last on