Music Played
7 items
Timings (where shown) are from the start of the programme in hours and minutes
Eternal Father Strong to Save Congregation

JB Dykes arra Jonathan Rea Words: William Whiting © New Voice Music

Lead Us Heavenly Father Lead Us Congregation

From Flitz's Choralbuch(1847) arr Jonathan Rea Words: James Edmeston, 1821hing Co

Abide with Me Congregation

WH Monk arr Jonathan Rea Words: Henry Francis Lyte 1847

Faithful One Congregation

Words/Music: Brian Doerksen Arr Jonathan Rea © 1989 Mercy/Vineyard Publishing/Music Services.

Nearer My God to Thee Congregation

L Mason Arr Jonathan Rea Words: Sarah Flower Adams 1841.

Remember Me The Celtic Tenors

Performance: Remember Me The Celtic Tenors

Precious Lord Brian Houston

Performance: Precious Lord Brian Houston
Factsheet 11th March 2012

Titanic Centenary: Eamonn Holmes is in Belfast, where the world's most famous ocean liner was built, to reflect on the lives lost a century ago and the legacy today of the 'unsinkable ship'. Maritime hymns come from St Thomas' church and guest singers Brian Houston and the Celtic Tenors perform inspiring songs of faith.

Interviews

Mike McKimm

Mike McKimm is BBC Northern Ireland's Environment Correspondent. During the course of his work he was invited to join an expedition to film 'The Titanic's' final resting place.
Mike was all too aware that he was visiting a gravesite. The bath of Captain Edward John Smith is still visible – a poignant reminder of the human cost of this tragedy.
Mike left a plaque remembering those who died. It bore the message:
"In memory of all those who died on RMS Titanic. From Harland and Wolff and the people of Belfast".

Eleanor Thompson

Eleanor Thompson was born in 1916. Her father was Ambrose Willis and he was one of five chief design draughtsmen at the Harland & Wolff Shipyard heading up a large team that created much of the interior decoration of the Titanic. Eleanor's father also took part in the sea trials and sailed on Titanic's first voyage from Belfast to Southampton. When he got to Southampton Ambrose Willis received word that he was needed in Belfast to work on Titanic's sister ship – The Olympic. Ambrose disembarked and returned to the shipyard. The other team members went on with Titanic and were all lost in the fateful crossing to New York. Eleanor's father didn't like to speak of The Titanic but when Eleanor looks at photographs of Titanic's elegant interior she can recognise her father's work from memories of furniture and fireplaces from her own family home.

Rev Chris Bennett

Rev. Chris Bennett is a Church of Ireland Minister and is Chaplain to the Titanic Quarter. There is no church building yet in this parish. But it does have Chris who is inspiring and engaging and it does have a name: "The Dock". A feature of the Titanic Quarter is the enormous Thompson Dry Dock where the Titanic underwent its final interior fitting. Chris says it's one of his favourite spots and it inspired the church name. Chris says: "A dock is a place to build something new or to repair something broken – or in the case of new technology, to recharge something weary".
Chris is in the process of buying a boat which will become a "floating" chaplaincy and which will be open to all denominations.

Locations

Titanic Quarter, Belfast.

IFA. Windsor Avenue, Belfast.
Credits
Presenter

Eamonn Holmes
Producer

Maeve Ó Catháin
Executive Producer

Mike Edgar
Join a Songs of Praise Recording at the Royal Albert Hall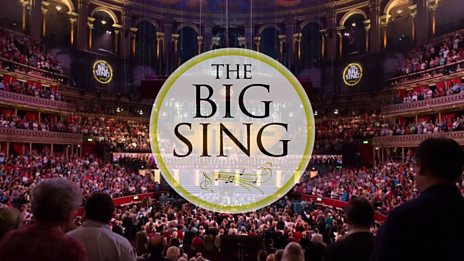 Recording Sunday 14th September 2014 and tickets still available!