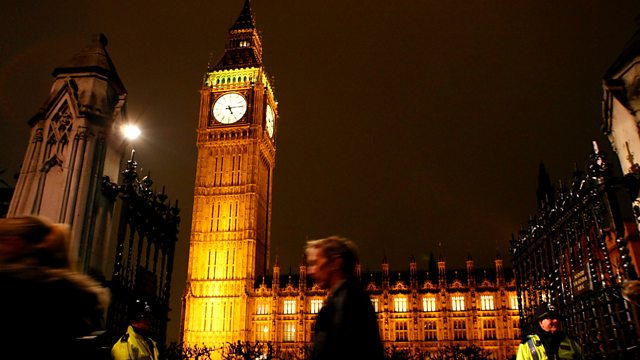 23/03/2012
Mark D'Arcy reports on the latest effort to crackdown on binge drinking. The Home Secretary, Theresa May, made a statement in the Commons to announce plans for a a minimum price per unit of alcohol in England and Wales. Ministers hope a price hike could change the behaviour of the people who currently cause the most problems for hospitals and the police.
And MPs carry on debating the Budget. Today they concentrated on transport policy. The Transport Secretary, Justine Greening, told MPs the UK would keep its status as an international aviation hub in the face of "tough challenges",
Mark looks ahead to next week in the Commons and a debate on assisted dying. And he hears about the plight of people who've fallen victim to rogue owners of mobile home parks.
Last on