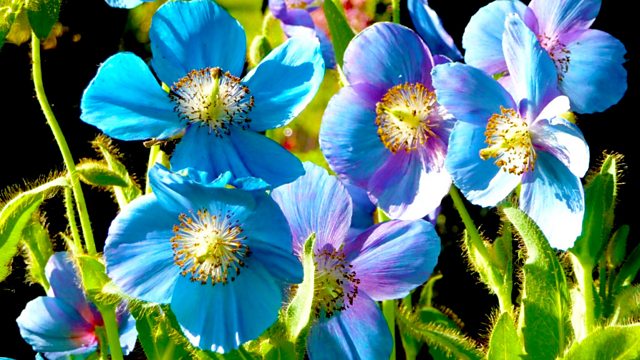 Muckhart, Clackmannanshire
Listen in pop-out player
Eric Robson chairs a programme with guest panellist Carole Baxter.
Practical March continues with an in-depth guide to 'Sowing and Planting' ; germination, soil preparation, bare-root planting -all explained.
In addition, will the violet ground beetle help me tackle the New Zealand flatworms in my garden? How can I make use of my moss?
Questions answered in the programme:
Can I combat the New Zealand flatworm problem in my garden with violet ground beetles? How can I encourage them in my garden?
How do I best use my farmyard manure on the veg.bed, fruit trees & flowerbed: Do I dig it in or mulch? At what point do I plant?
Should I prune my Saskatoon bush otherwise known as Amelanchier?
What variety of apple tree might survive the unfavourable conditions in this part of Scotland, with gravely and shallow soil?
Suggestions included: Discovery, Sunset & Fiesta.
Why won't my Skimmia produce berries?
Can you move a well-established Edgeworthia and when?
What is the best way to cultivate an indoor Azalea?
I've a pair of standard roses. One has 5 shoots and the other has 2. Would you graft extra shoots on?
Can you compost moss? How can I keep my border moss-free?
Produced by Howard Shannon
A Somethin' Else production for BBC Radio 4.
Last on
Seven things Prince Charles says you should do in the garden