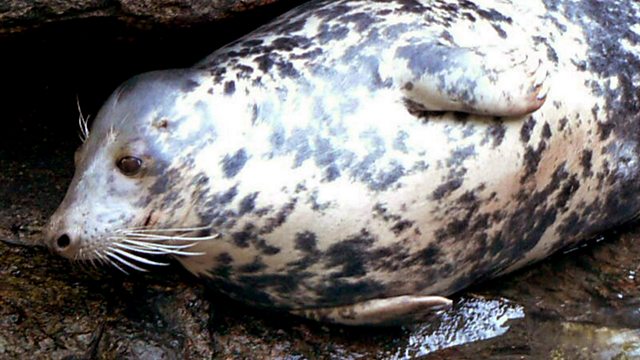 Listen in pop-out player
A Life With... Episode 5 of 5: Seals
Grey seals are Britain's largest mammal, yet still remain a mystery. Mary Colwell Meets Sue Sayer on a windy cliff in Cornwall to view the animals she loves so much.
Sue now spends all her time discovering their lives. She used to be a teacher, but as her passion for seals grew she found herself spending more and more time with seals. Eventually she gave up her paid job and became a champion of seals.
Sue has developed a fur pattern recognition system that means she know 700 seals just by looking at them! What is it about seals that inspires such dedication? Is it their big eyes or their playful, curious character that is so alluring? Sue finds it hard to say herself, but acknowledges they have totally taken over her life.
Sue still uses her teaching skills, but this time to educate the public about seals, how to behave around them and what to do if there is a lone pup on the beach. We may take them for granted she says, but there as many grey seals an red squirrels, its time to take their welfare to heart and grey seals could have no better champion than Sue Sayer to fight their cause.
Last on
More episodes
Next
You are at the last episode