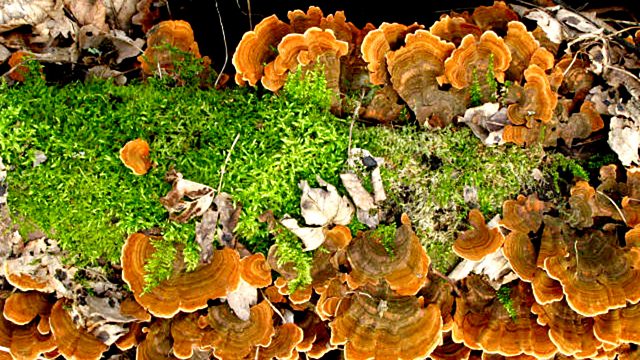 Listen in pop-out player
A Life With... Episode 4 of 5: Mosses
What makes a young man forgo parties with friends to sit at home every evening and weekend and study the intricate anatomy of mosses? What is it about liverworts, best known for smothering seedlings in greenhouses that pushes the buttons of a naturalist? Mary Colwell meets Simon Bosenquet who sees the beauty and the importance of the less glamorous parts of the natural world.
Most of us would walk past these plants without a second glance, but we ignore them at our peril. The study of mosses and liverworts are a very 21st Century occupation. They are often the early indicators of change in the environment from pollution to warming temperatures. They are everywhere from city pavements to mountain gullies and each has a story to tell about the environment.
Sam takes Mary to a remote standing stone in the Brecon Beacons to show how a small plant can tell us so much about how the landscape has changed. But what makes a young man so fascinated with this area of natural history?
Last on