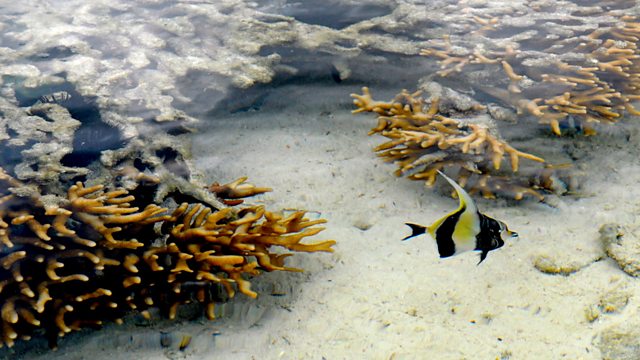 Listen in pop-out player
A Life With... Corals
Corals? In Devon? Believe it or not there are lots of corals around the British coastline. Mary Colwell meets a man who has spent his life finding out about them. Keith Hiscock was inspired to find out about the hidden life of the British seas as a child when he read books by the Victorian naturalist, Philip Henry Gosse. Keith began to retrace his steps, described in detail in his books, and re-discovered many of the treasures Gosse found in the 19th Century. Years later he became a marine scientist, discovering new species and helping protect the marine life of Britain.
On a warm September day Keith took Mary to one of Gosse's favourite beaches, Tunnels Beach in Devon, to find a treasure that many pirates would covet - the Scarlet and Gold Star Coral. You don't have to go to the Barrier Reef to see beautiful sea life, it is right on our doorstep, although it has to be said, the sea is a lot colder!
First broadcast on 28th March 2012 at 1.45pm.
Last on