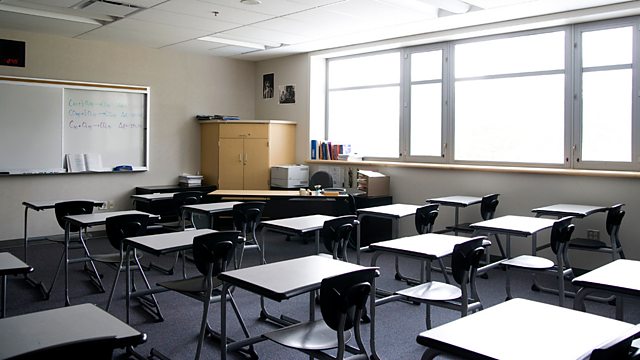 Call You & Yours: Curbing the number of pupils who are expelled from school
Listen in pop-out player
The School Exclusions Inquiry report published yesterday says that exclusions are being used too freely. Almost 6,000 children were expelled from state schools in England in 2010/11.
On Call You & Yours Dr Maggie Atkinson will be in the studio and we want to hear what you think.
Are teachers too ready to expel or exclude pupils for minor offences like flouting school uniform rules or dying their hair?
Or do you believe teachers need more help in excluding badly behaved pupils?
Perhaps you agree with today's editorial in the Daily Mail which says the Commissioner's report is misguided, and it hopes Michael Gove throws it - and I quote - straight into the Whitehall bin.
You can have your say by emailing us via our website - go to the BBC radio 4 website, click on You and Yours and then Contact Us . Don't forget to leave a contact number where we can reach you.
Alternatively you can also call us on 03700 100 444. Or you text on 84844 and we might call you back.
You comment via twitter, use the hashtag #youandyours for your tweet.
Last on