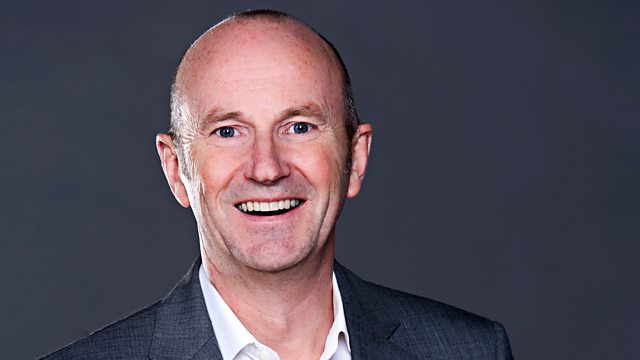 19/03/2012
Looking for some cash to get a dream project off the ground, but don't know how to go about it? We get the 101 on the latest internet phenomena that is 'crowdfunding'
With Billy Connolly's first art exhibition opening on Saturday, we learn just how to vocalise our feelings about art with art critic Moira Jeffrey
Everyone's favourite cake loving comedian and BBC Radio 4 Extra presenter Mel Giedroyc will be in the studio as our celebrity co-host
Just what can we tell about our health from looking at our eyes in the mirror? Senior Ophthalmologist Parwez Hossain fills us in on keeping an eye on our eyes.
With Twitter followers rallying their support for a student after BBC One's High School documentary featured bullying, we discuss what you can do as a parent if your child's getting bullied at school
Ellen Degeneres has 18, Oprah has 14 and one Bel Air abode boasts 41. Several bathrooms are all the rage and a way of showing off your wealth. BUT WHY!? Property expert Michael Holmes decodes the multiple bathroom trend
.And tech guru Gary Marshall shuns the keyboard for the (almost) traditional digital pen and paper.
Last on