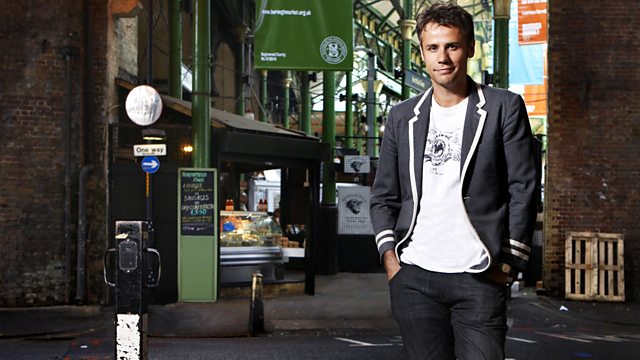 19/03/2012
Simon Amstell made his name as host of Never Mind the Buzzcocks. He chats to Richard about the new series of his sitcom Grandma's House and his upcoming live tour.
Nancy dell'Olio offers a "priceless" invitation - the chance to spend a day out in her company - just one of the prizes up for grabs in the BBC Sport Relief auction.
Music author Clinton Heylin explores the excesses of the 1960s and 70s rock scene in All the Madmen: Barrett, Bowie, Drake, Pink Floyd, The Kinks, The Who and a Journey to the Dark Side of British Rock.
Plus internet trolling: with prosecution of cyber bullies on social networking sites not always a straightforward affair, just how do you track down those who post vicious or abusive messages online?
And expert solutions to listeners' practical problems in Help!
Last on