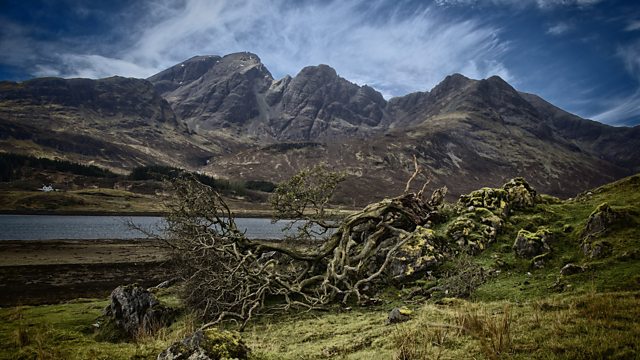 17/03/2012
This week, the island of Gigha celebrated 10 years of community ownership. Back in 2002, it was the largest community buy out of its kind, and the main aim was to secure decent and energy efficient housing for islanders. Since the democratically elected Gigha Heritage Trust took over, the population has increased from around 90 to over 150. The school roll has increased from 6 to 18, and the island has a variety of businesses. In a special programme, we look at the achievements of the island, and how they plan to secure an equally prosperous future.
Everyone has a place where they like to go, a place where they feel comfortable. Somewhere to put things into perspective. This Saturday, we'll be launching a writing competition aimed at capturing this. My Favourite Place - in partnership with the Scottish Book Trust - will be seeking any form of writing in no more than 1000 words focussing on a loved environment in Scotland.
Ambassador for the project, Sally Magnusson, takes Mark to her favourite place in the foothills of the Campsies.
Plus, cycling for learning. Mark joins a group of school pupils from Bishopbriggs as they do an historical cycle tour as part of their curriculum.
Can red and grey squirrels live in harmony? They do in one of Out of Doors listener's gardens. But will it mean inevitable death for the reds?
And Mark attempts to catch a fish in Morven.
Last on