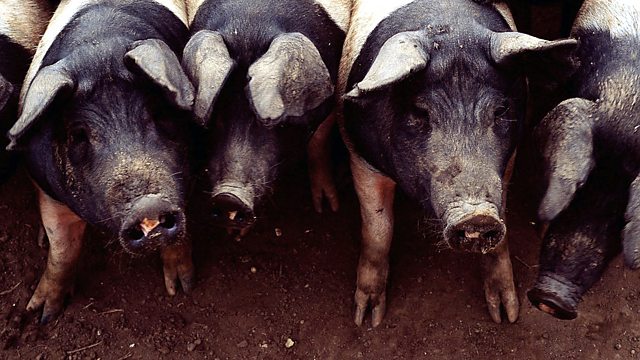 12/04/2012
The British cows which never see the outdoors. Farming Today travels to a Cheshire dairy farm to look at zero-grazing. Increasingly popular in Europe, less than 2% of Britain's dairy herds are farmed in this way.
As Schmallenberg disease continues to appear in Britain's dairy herds Caz Graham hears how a fungus lurking in most of our back gardens could help reduce the spread of midge-borne diseases.
And as the government plans to phase out peat for use in gardening and horticulture, there are problems with some of the alternatives. The country's largest propagator of plants is taking legal action after it lost a crop of three hundred thousand pounds worth of seedlings due to contamination from weed killer in a peat substitute. Dr Alan Knight from DEFRA's peat task force explains how he aims to convince a sceptical industry to give up peat for good.
Presenter: Caz Graham Producer: Melvin Rickarby.
Last on