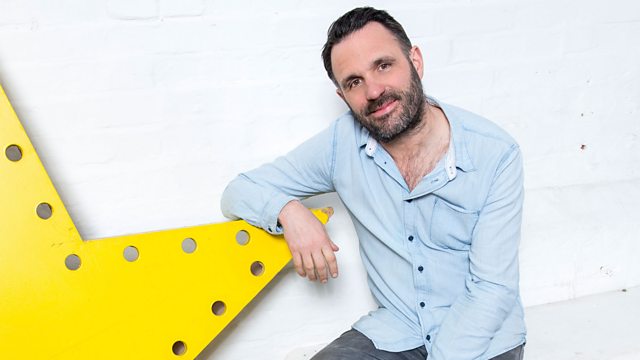 With Simon Rimmer and Tim Lovejoy
New to BBC Radio 6Music? We this is what we do....think northern soul to new folk; rock 'n' roll to indie disco. New tracks from the likes of Friendly Fires and Foals nestled next to the back catalogues of Hendrix and The Smiths. Keaveny smashes Tuesday once more with a balance of brilliant alternative music and waking witticisms and a rib-tickling satirical romp through the day's news and events, to the perfect morning soundtrack for any music-lover.
All this plus our favourite chef Simon Rimmer drags along his mate Tim Lovejoy for a chat with Shaun about their new Channel 4 programme 'Sunday Brunch'. The show plans to be packed to the brim with celebrity guests, super tasty cookery and all the wit, chat and banter needed to see you through a Sunday morning. Simon and Tim join to chat about the new show and to help Shaun out with his Sexy Dinners feature.
Last on