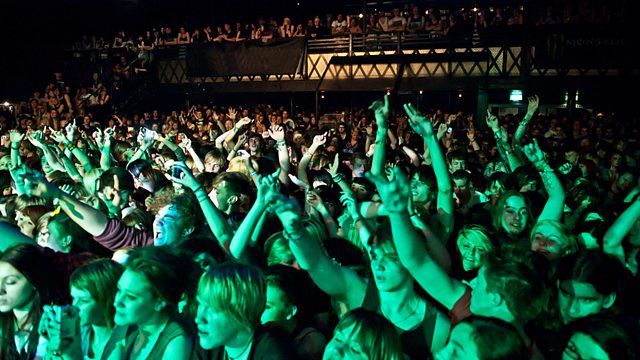 If These Walls Could Speak
If These Walls Could Speak is a Radio 1 story investigating the live music scene in the UK. Presented by Huw Stephens, it takes in three of this country's best loved music venues starting with the small: King Tut's Wah Wah Hut in Glasgow, the medium: Rock City in Nottingham and the large: The O2 in South East London.
Huw finds out what goes on behind the scenes at these legendary places, what fans love about them and why bands love to play them. He hears how King Tut's Wah Wah Hut witnessed the beginnings of Britpop when it hosted the famous gig that got Oasis signed to the record label Creation and why the venue is still launching the careers of new bands today.
Huw also finds out why the O2 has become the world's most popular music venue in terms of ticket sales, but asks is the experience too corporate? Finally at Rock City in Nottingham, he hears how it works as a family run business and we meet two young fans about to enjoy their first ever gig.
Along the way, he also hears some of the weird and wonderful stories of rock and roll antics that these venues have witnessed over the years. While the recent financial crisis has forced many areas of the music industry to take a battering, Huw explores whether live music can survive and even thrive in these tough times.
With contributions from fans, music journalists and artists such as Snow Patrol, Friendly Fires, Metronomy, The Smashing Pumpkins, Chase and Status and Two Door Cinema Club, If These Walls Could Speak gets under the skin of the UK's thriving live music scene.