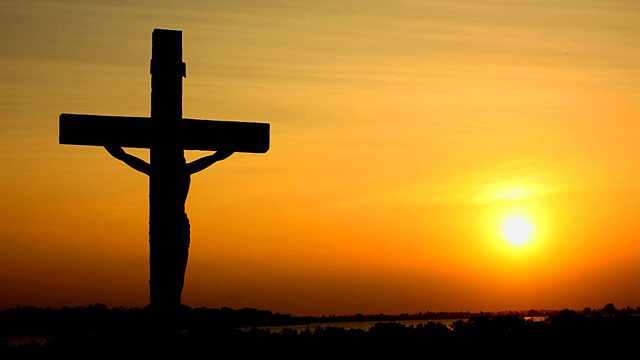 06/04/2012
A packed Canterbury Cathedral - mother church of the Anglican Communion - welcomes the BBC Concert Orchestra for Passiontide music, as well as new and old readings which re-tell the timeless story of Jesus' death on the cross.
John McCarthy introduces the music, together with words from scripture and poetry read by Laura Main (Call the Midwife's Sister Bernadette). The main work is the ever popular Stainer Crucifixion, orchestrated by Barry Rose.
John Stainer's work has been much loved by village choral societies and cathedral choirs alike, since its first performance in 1887 when a critic described; "music intensely imbued with the religious spirit and with a descriptive power that loses nothing on account of its simplicity and unaffected melodious sweetness. Such music enters into the hearts of the people and lives there.
The cathedral choir and a number of local choirs sing under the direction of Canterbury Cathedral's Organist and Master of the Choristers, David Flood. And the Dean of Canterbury, the Very Reverend Dr Robert Willis, leads the prayers.
Canterbury cathedral has been a place of worship for over 14 hundred years when St Augustine of Canterbury was sent from Rome to preach Christ to the Anglo Saxons. It was here in the 12th century that Thomas a Beckett was martyred and so this place became a place of pilgrimage - and still today people come from all over the world to worship God, to pray and to sing.
Also featuring the voices of BBC Radio 2 Young Choristers of the Year Richard Decker and Ella Rainbird Earley. The organist is David Newsholme and the BBC Concert Orchestra is led by Cynthia Fleming.
Last on