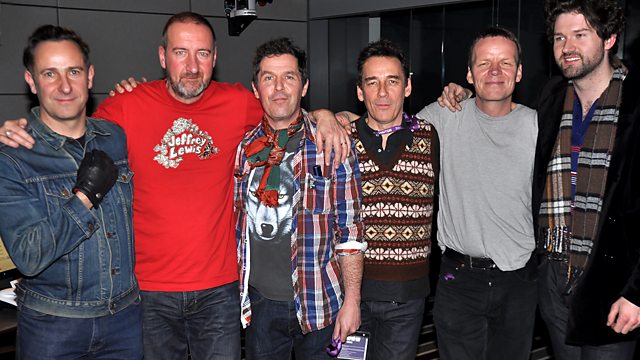 The Sexual Objects
Oh I say it's the Sexual Objects in session this fine evening. How thrilling! Plus that Rob Hughes is coming in with his Parallel Universe as well. It's all too exciting.
Davy Henderson's latest popular beat combo, recently released their debut album Cucumber as a vinyl on Creeping Bent and Aktion and Spass labels. If Davy's name rings bells he was previously leader of the hugely influential Fire Engines and The Nectarine No.9.
The band are Davy Henderson Lead vocals / lead guitar, Simon Smeton Guitar / backing vocals, Graham Wann Guitar / backing vocals, Douglas Macintyre Bass / backing vocals and Ian Halford Drums / backing vocals.
The tracks on Cucumber were recorded in various studios in Scotland with several producers including Boards of Canada, Russell Burn (Henderson's old Fire Engines cohort), and John Disco of Bis. The initial idea was to capture the raw immediacy of early records by the Move and Modern Lovers: however echoes of John Cale's early solo work and Lou Reed's Transformer pervade the sound of the album.
Last on