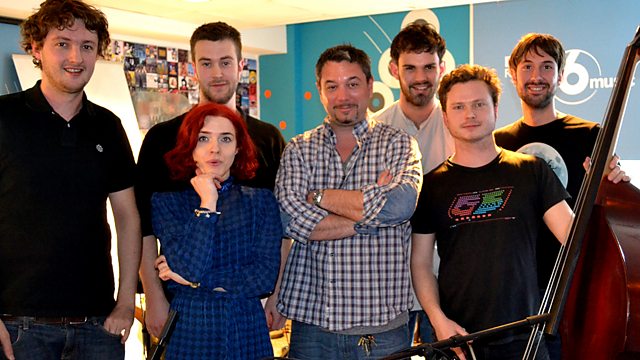 11/03/2012
As 6 Music Celebrates 10 Years on the digital airwaves, Huey has The Portico Quartet playing live in the studio.
The band have previously been Mercury Prize nominated and their third, self-titled album, is already shaping up to be one of the albums of the year. We think it's somewhere between jazz and electronica, and we know that it is beautiful.
Their sound often comprises of The Hang, a 21st century percussion instrument. We don't know what one of those is yet, but they'll be bringing it, or them along.
Elsewhere in the show, jazz pianist Neil Cowley picks another tune as our don of Sharing Is Caring. And we'll be turning the clock back so we can get on down in Soul Train.
Last on