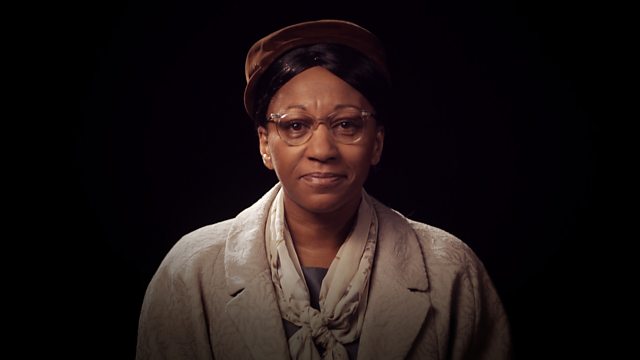 This two-part series aimed at five- to seven-year-olds tells the stories of ten extraordinary and inspiring people who changed the world. These are tales of bravery, invention, determination and discovery. Each story begins when they were children, illustrating an event that shaped them or set them on their path.
The unfolding narrative is brought to life and played out using a unique mix of drama, choreographed movement, specially composed music and animation. The figures from history speak directly to their young audience, enabling the viewer to get to the emotional core of the story too - the determination to row a boat out into a storm to save lives, the thrill of a medical discovery or the fight to simply make things better.
This second episode looks at Grace Darling, Edward Jenner, Rosa Parks, Dr Thomas Barnardo and Elizabeth Fry.
The programme looks at Grace Darling's life in a lighthouse and the night she saved nine lives. It shows how Edward Jenner discovered a vaccine against smallpox and follows Rosa Parks as she refuses to give up her seat on a bus and inspires a movement towards justice and equality. It also follows Dr Thomas Barnardo as he sets up a home for street children and watches Elizabeth Fry change the lives of prisoners at Newgate.
Last on
More episodes
Next
You are at the last episode
Photo: Grace Darling
Grace Darling was the daughter of a lighthouse keeper on the Farne Islands, located off the coast of Northumberland. The beauty of these islands belies the treacherous obstacle they pose to ships, with their jagged rocks waiting below the water's surface. On 6 September 1838, a violent storm sent down the SS Forfarshire at the rocks. Nine passengers escaped using the vessel's lifeboat, of the rest, nine survived by clinging to rocks. The survivors' plight was realised by Grace and her father William at dawn on 7 September 1838. In the absence of any of Mr. Darling's sons, Grace accompanied him in their boat, a coble, in a bid to save these stranded survivors. As her father leapt onto the rocks to assess the priority of the survivors, Grace rowed the coble back and forth, keeping it clear of the treacherous rocks.