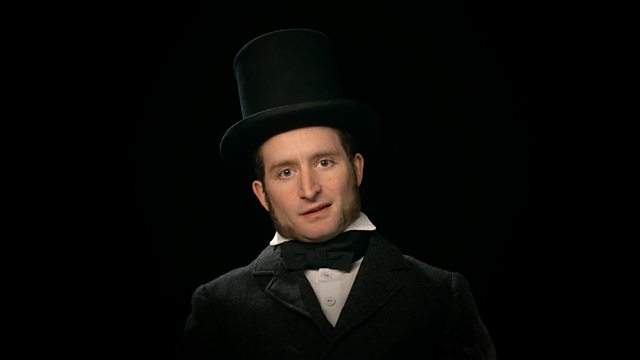 This two-part series tells the stories of ten extraordinary and inspiring people who changed the world. These are stories of bravery, invention, determination or discovery. But each story begins when they were children, illustrating an event that shaped them or set them on their path.
The unfolding narrative is brought to life and played out using a unique mix of drama, choreographed movement, specially composed music and animation. Aimed at primary school-aged children, the historical characters speak directly to their young audience enabling the viewer to get to the emotional core of the story too - the excitement felt at a fossil glimpsed in the crumbling mud of a cliff face or the thrill of an engineering problem solved.
This first episode looks at Florence Nightingale, Alexander Graham Bell, Harriet Tubman, Isambard Kingdom Brunel and Mary Anning.
The programme looks at how Florence Nightingale revolutionised nursing for ever. It shows how Alexander Graham Bell invented the telephone, and follows Harriet Tubman as she frees slaves. It also looks at how Isambard Kingdom Brunel tunnelled through Box Hill to build the Great Western Railway, and watches Mary Anning discover the first ichthyosaur fossil.
Last on
More episodes
Previous
You are at the first episode