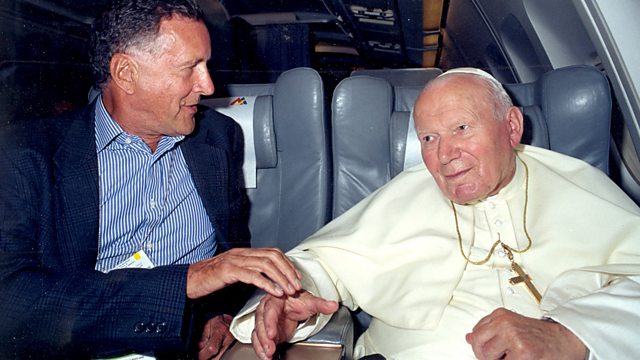 From Our Rome Correspondent
There are few who can remember the days when David Willey wasn't the BBC's Rome Correspondent. Here, with the help of the BBC's and his own private archive, David looks back at his years acting as our eyes and ears in the Italian capital.
The programme also delves into David's earlier career covering North and East Africa and the early years of the Vietnam War. But it's the understanding of the culture and the politics of Italy that David has made his lifetime's work.
In this very personal reminiscence he explores again the events of his time in the country. He talks to old friends and new arrivals about Italian life and attitudes at a crucial point in the country's story, and he offers his own telling insights into the stories behind the stories, and the importance of gaining and sustaining the trust of those on whom he reports.
There's a particularly telling view of the Vatican and its workings from a man who was largely responsible for the Pope providing Radio Four with a unique 'Thought for the Day'.
There's also a chance to hear the lighter side of David's Roman adventure including a truffle hunt with an eccentric female aristocrat and a conversation with a man who has both a Stradivarius and a Guaneri violin to choose from when he performs.
But it's the extra insights, the tour of Silvio Berlusconi's private tomb and the private conversations with the late Pope John Paul II that make David Willey such a unique and treasured figure in the BBC News story.
Producer: Tom Alban.