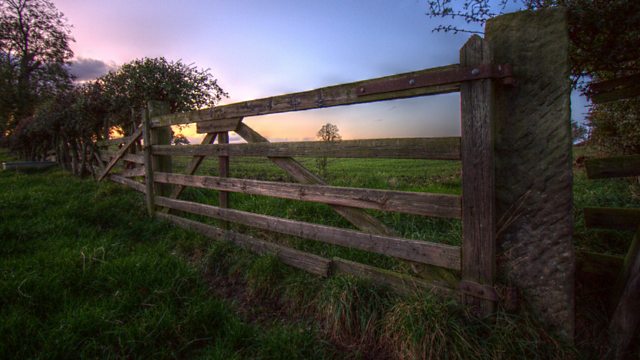 Farming Today This Week
Caz Graham walks through the issues over access to the country as budget cuts question the future of footpaths. Caz Graham rambles around Sedbergh with David Butterworth, the Chief Executive of the Yorkshire Dales National Park Authority, to discuss the concerns.
North of the border, Cameron McNeish tells Moira Hickey about the impact for ramblers of the Land Reform Act in 2003. Cyclists in South Wales are also benefitting from new paths which aim to enable commuter routes through the countryside.
And Caz walks along Hadrian's Wall to discover the benefits to the local economy of footpaths due to tourism.
Presented by Caz Graham. Produced by Emma Weatherill.
Last on