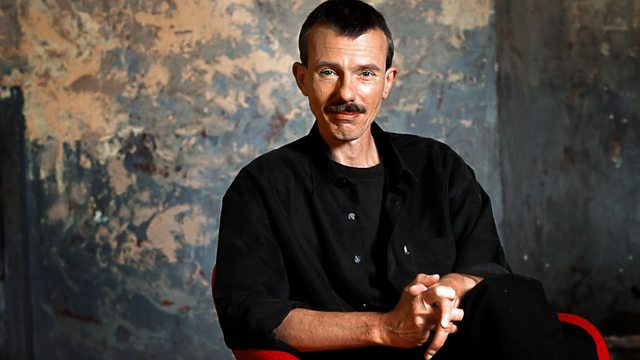 23/03/2012
Jonathan Swain presents the Swedish Radio Symphony Orchestra performing Mozart and Dvorak.
12:31 AM
Mozart, Wolfgang Amadeus [1756-1791]
Symphony no. 40 in G minor K.550
Swedish Radio Symphony Orchestra, Daniel Harding (conductor)
1:07 AM
Dvorák, Antonín [1841-1904]
Symphony no. 9 in E minor Op.95 (From the New World)
Swedish Radio Symphony Orchestra, Herbert Blomstedt (conductor)
1:51 AM
Beethoven, Ludwig van (1770-1827)
Trio for violin, cello and piano (Op.11) in B flat major
Trio Ondine
2:10 AM
Bach, Carl Philipp Emanuel (1714-1788)
Concerto for flute and strings in A major (Wq.168)
Robert Aitken (flute), CBC Vancouver Orchestra, Mario Bernardi (conductor)
2:31 AM
Stravinsky, Igor (1882-1971)
Petrushka
Ruud van den Brink (piano), Peter Masseurs (trumpet), Jacques Zoon (flute), Concertgebouw Orchestra, Riccardo Chailly (conductor)
3:06 AM
Thuille, Ludwig (1861-1907)
Sextet for piano and wind quintet in B flat major (Op.6) (in four movements)
Jae-Eun Ku (piano), Tae-Won Kim (flute), Hyong-Sup Kim (oboe), Hyon-Kon Kim (clarinet), Sang-Won Yoon (bassoon), Kawng-Ku Lee (horn)
3:36 AM
Glinka, Mikhail Ivanovich (1804-1857)
Memories of a Summer Night in Madrid (Spanish Overture No.2)
Slovak Radio Symphony Orchestra, Oliver Dohnanyi (conductor)
3:47 AM
Ravel, Maurice (1875-1937)
Valses nobles et sentimentales
Bengt-Ake Lundin (piano)
4:02 AM
Vivaldi, Antonio (1678-1741)
Kyrie eleison in G minor for double choir and orchestra (RV.587)
Choir of Latvian Radio, Riga Chamber Players, Sigvards Klava (conductor)
4:13 AM
Rachmaninov, Sergey (1873-1943), arr. Lucien Cailliet (1891-1985)
Prelude in G minor (Op.23 No.5)
Vancouver Symphony Orchestra, Sergiu Commissiona (conductor)
4:18 AM
Escosa, John B. (1928-1991)
Three Dances for 2 harps
Julia Shaw and Nora Bumanis (harps)
4:24 AM
Moniuszko, Stanislaw (1819-1872)
Mountain Dances - from the opera 'Halka'
Polish Radio Symphony Orchestra, Szymon Kawalla (conductor)
4:31 AM
Schubert, Franz (1797-1828)
Quartet for strings in C minor (D.103) 'Satz'
Tilev String Quartet
4:41 AM
Strauss, Richard (1864-1949)
Die Göttin im Putzzimmer
Danish National Radio Choir, Stefan Parkman (conductor)
4:47 AM
Bach, Johann Sebastian (1685-1750)
Little preludes for keyboard (BWV.939-42)
Christophe Bossert (organ, St Martin's Church, Varazdinske Toplice)
4:52 AM
Matteis, Nicola (died c.1707)
L'Amore
Elizabeth Wallfisch (baroque violin), Linda Kent (chamber organ)
4:56 AM
Mendelssohn, Felix (1809-1847)
Symphony for string orchestra in B minor, No.10
Risör Festival Strings
5:06 AM
Schubert, Franz (1797-1828), arr. Ralf Gothoni
Der Müller und der Bach' - from 'Die schöne Müllerin' (D.795)
Ralf Gothoni (piano)
5:11 AM
Duruflé, Maurice (1902-1986)
Quatre motets sur des thèmes grégoriens (Op.10)
Talinn Music High School Chamber Choir, Evi Eespere (director)
5:20 AM
Leclair, Jean-Marie (1697-1764)
Violin Concerto in D major (Op.10 No.3)
Simon Standage (violin), Il Tempo Ensemble
5:35 AM
Sibelius, Jean (1865-1957)
Pohjola's daughter - symphonic fantasia (Op.49)
Swedish Radio Symphony Orchestra, Paavo Berglund (conductor)
5:49 AM
Weber, Carl Maria von (1786-1826)
Quintet for clarinet and strings in B flat major (Op.34)
James Campbell (clarinet), Orford String Quartet
6:15 AM
Prokofiev, Sergey (1891-1953)
Symphony No.1 in D major (Op.25), 'Classical'
Norwegian Radio Orchestra, Michel Tabachnik (conductor).
Last on