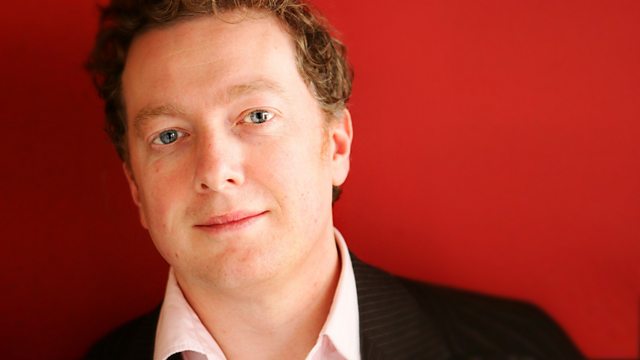 Thomas Dormandy, Mad Men
Listen in pop-out player
Matthew Sweet on 'Opium:Reality's Dark Dream.' Corruption and pain relief, war and poetry in a new book by Thomas Dormandy. Addicts are rubbing their hands as Mad Men is set to return to our screens shortly. Has this ground-breaking series become the way we see sixties America and is television now re-writing history for the masses? We review the new film 'Kid with a Bike' from the Belgian filmmaking brothers Jean-Pierre and Luc Dardenne
Next week the award-winning American drama Mad Men returns for its 5th season - and like Upstairs Downstairs, Downton Abbey, Call the Midwife and others, it is set in, and celebrates, our recent past. But why is the 20th century so popular on the small screen now and what is the overall impression of our history it portrays? Are we wallowing in nostalgia and obsessed with retro style? Are the 60's the new costume drama? And are we raking over familiar history - the two World Wars, the assassinations of Kennedy and Malcolm X, at the expense of untold stories? Night Waves discusses with the social historian Juliet Gardiner and the cultural commentator Christopher Cook.
The Belgian filmmaking brothers Jean-Pierre and Luc Dardenne have become famous for their gritty, realistic films about working-class life in an unremarkable industrial town. But their new work, The Kid with a Bike, is surprisingly bright - bordering on optimistic. The film critic Jonathan Romney assesses the Dardenne brothers oeuvre on Night Waves tonight.
The history of opium is long and complex from the days when you could get an opium chaser with your pint in any pub to slapping a penny on the counter of your local chemist and getting your opium wrap without the need for anyone to say more. The American civil war saw an exponential rise in use of the drug with more than ten million doses dispensed and many medical personnel and general soldiers coming to the conclusion that it was far too good to waste on pain relief. Many hundreds of years of copious alchohol abuse, hitherto the drug of choice for forgetting and preparing for conflict, gave way to laudanum-opium-heroin. During the first world war you could buy wraps of this calming drug in gel form from Harrods to send to your loved ones in the trenches. Vietnam was the drug fuelled conflict par excellence, its horrors pushed away by heroin and cannabis and now we fight over the poppy fields of Afghanistan. Throughout all of this time opium in its many forms has been absorbed into culture in a myriad of ways, empowering the status of doctors, revolutionising the management of pain, being the fashionable drug of choice for the upper classes before subsequently scraping the bottom of the trainspotting barrel. Thomas Dormandy's book ' Opium. Reality's Dark Dream' details this extraordinary history and Thomas Dormandy discusses it with Mike Jay .
Last on