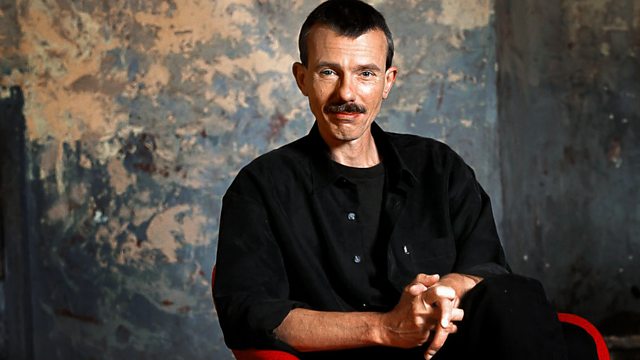 19/03/2012
Jonathan Swain presents the George Enescu Philharmonic Orchestra performing Beethoven and Ligeti, recorded in 2011 at the Romanian Atheneum, Bucharest.
12:31 AM
Ligeti, György [1923-2006]
Romanian concerto for orchestra
George Enescu Philharmonic Orchestra, Horia Andreescu (conductor)
12:46 AM
Beethoven, Ludwig van [1770 -1827]
Concerto no. 2 in B flat major Op.19 for piano and orchestra
Einav Yarden (piano) George Enescu Philharmonic Orchestra, Horia Andreescu (conductor)
1:13 AM
Beethoven, Ludwig van [1770 -1827]
Symphony No. 1 in C major, Op.21
George Enescu Philharmonic Orchestra, Horia Andreescu (conductor)
1:39 AM
Lipatti, Dinu [1917-1950]
3 Romanian Dances for 2 pianos
Dana Protopopescu, Viniciu Moroianu (pianos)
1:55 AM
Walton, William (1902-1983)
Concerto for Violin and Orchestra
James Ehnes (violin), Vancouver Symphony Orchestra, Bramwell Tovey (conductor)
2:26 AM
Sweelinck, Jan Pieterszoon (1562-1621)
Tes beaux yeux causent mon amour - chanson for 4 voices
Amsterdam Loeki Stardust Quartet
2:31 AM
Schumann, Robert (1810-1856)
Concertstuck in F major Op.86 for 4 horns and orchestra
Kurt Kellan, John Ramsey, William Robson, Laurie Matiation (horns), Calgary Philharmonic Orchestra, Mario Bernardi (conductor)
2:50 AM
Bach, Johann Sebastian (1685-1750)
Herz und Mund und Tat und Leben, BWV.147
The Sixteen, Netherlands Radio Chamber Orchestra (Barockformation), Ton Koopman (conductor)
3:20 AM
Debussy, Claude (1862-1918)
Suite Bergamasque
Roger Woodward (piano)
3:39 AM
Andriessen, Louis (b.1939)
Le voile du Bonheur
Vera Beths (vocals & violin), Reinbert de Leeuw (piano)
3:46 AM
Alpaerts, Flor (1876-1954)
Salome's Dans van de zeven sluiers (Salome's Dance of the Seven Veils)
Vlaams Radio Orkest, Bjarte Engeset (conductor)
3:54 AM
Giuliani, Mauro (1781-1829)
6 Variations for guitar and violin (Op.81)
Laura Vadjon (violin), Romana Matanovac (guitar)
4:03 AM
Alfvén, Hugo (1872-1960)
Aftonen (evening)
Swedish Radio Choir, Eric Ericson (conductor)
4:07 AM
Ravel, Maurice (1875-1937)
La Valse for 2 pianos
Ouellet-Murray Duo
4:19 AM
Weber, Carl Maria von (1786-1826)
Andante and Rondo Ungarese in C minor (Op.35)
Juhani Tapaninen (bassoon), Finnish Radio Symphony Orchestra, Jukka-Pekka Saraste (conductor)
4:31 AM
Strauss, Oscar (1870-1954)
Overture to Ein Walzertraum
West Deutsches Rundfunkorchester Köln, Franz Marszalek (conductor)
4:38 AM
Scott, Cyril (1879-1970)
Lotus Land, Op.47 No.1
Cristina Ortiz (piano)
4:43 AM
Haydn, (Franz) Joseph [1732-1809]
Trio for keyboard and strings (H.15.30) in E flat major
Kungsbacka Piano Trio
5:01 AM
Melartin, Erkki (1875-1937)
Lohdutus (Consolation)
Finnish Radio Symphony Orchestra, Osmo Vänskä (conductor)
5:06 AM
Kerll, Johann Caspar (1627-1693)
Exsulta satis - Offertorium for countertenor, tenor, two violins, viola and basso continuo
Hassler Consort
5:16 AM
Lilburn, Douglas (1915-2001)
Diversions for Strings
Symphony Nova Scotia, Georg Tintner (conductor)
5:32 AM
Mozart, Wolfgang Amadeus (1756-1791), arr. Edvard Grieg
Sonata in G major (K.283)
Julie Adam and Daniel Herscovitch (pianos)
5:46 AM
Schubert, Franz (1797-1828) arr. Mottl, Felix (1856-1911)
Fantasia in F minor (D.940)
Oslo Philharmonic Orchestra, Gennady Rozhdestvensky (conductor)
6:06 AM
Saint-Saëns, Camille (1835-1921)
Le carnaval des animaux
The Festival Ensemble of the Festival of the Sound, James Campbell (director).
Last on