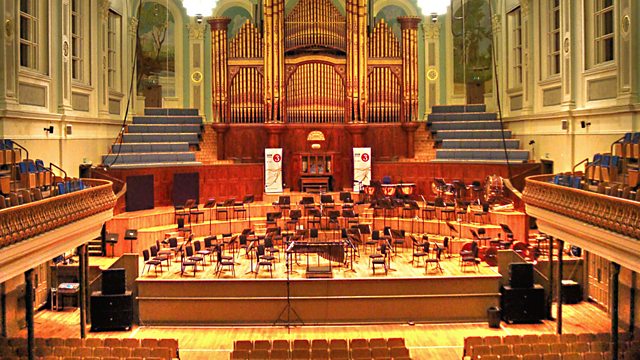 Takacs Quartet - Bartok
Recorded at the Queen Elizabeth Hall
Presented by Martin Handley
The Takacs Quartet play Bartok's String Quartets numbers 2, 4 and 6. Written between 1907 and 1938 Bartok's six quartets are widely seen as monuments of the genre to rank alongside those of Haydn, Beethoven and Shostakovich. From the influence of Strauss, Debussy and Schoenberg in the 2nd Quartet, through the full-blown expressionism of the 4th to the introspective and bleak 6th Quartet, the last work Bartok completed before he left a troubled Europe for the US as World War II loomed. Recorded last year at London's Queen Elizabeth Hall.
Bartok - String Quartet no.2
Bartok - String Quartet no.4
Bartok - String Quartet no.6
Takacs String Quartet.
Last on