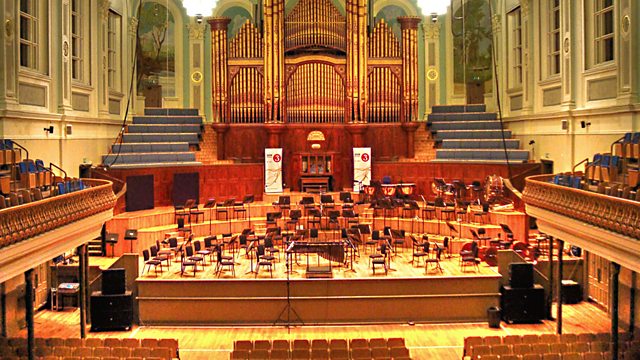 Easter at King's MacMillan, Palestrina, Tavener
Live from King's College,Cambridge
Presented by Martin Handley
Music for Good Friday by Palestrina, James MacMillan and John Tavener sung by the world famous college chapel choir who are joined by the Britten SInfonia
James MacMillan's profoundly moving meditation on Christ's last words has rapidly taken its place as a modern classic. It is partnered by the Renaissance master, Palestrina's intense setting of the Stabat Mater: Mary, mother of Jesus's lament at the foot of the Cross and John Tavener's setting of the Good Friday Reproaches: "O my people, what have I done to you?" The expressive solo cello and serene strings present unwavering faith against the sound and fury of the timpani.
MacMillan: Kiss on Wood
Palestrina: Stabat Mater
Tavener: Popule Meus
MacMillan: Seven Last Words from the Cross
King's College Choir,
Guy Johnston (cello),
Britten Sinfonia,
Stephen Cleobury (conductor).
Last on