Add music you love and enjoy it with
Pause For Thought

With Canon Ann Easter, Chief Executive of a Charity and Chaplain to the Queen.

It's Good Friday today, the most solemn day in the Christian Year, when we remember the death of Jesus; and so today, all over the world, Christians will gather together, often from midday until 3 o'clock, the time that Jesus spent dying on the cross, to think and pray.
When I went to Jerusalem with the Good Morning Sunday pilgrimage, my blue coach pilgrims were very much looking forward to walking the very same route that Jesus took, carrying his cross, after he was condemned to death. They call it the Via Dolorosa or the Way of Suffering, and it's traditional to walk it,making the stops that Jesus made, when he fell for instance, or when the soldiers commandeered a passer by to carry the cross for a bit, and to recall each special moment and make a prayer about it
So we jumped off the coach, bright and early, prayer books at the ready, but they said 'Oh Ann, look, this can't be the place. This is the High Street!' But of course, that was indeed the place, where criminals were paraded to their shame and to deter anyone else who might consider stepping out of line. And so we did our sad walk in the High Street, stopping to think and pray in amongst the shoppers and the school children, those hurrying to a midwife's appointment and those ambling to buy a newspaper. And some of them noticed us and others were much too preoccupied, just as, no doubt, they did that first Good Friday.
And that's fine, I reckon, because, when God became human, God wanted to be right in the thick of real life and it's been the same ever since. God joins us where we are on our particular journey, whichever road we travel, and sometimes we notice and sometimes we don't – but today's a good day to notice.
500 WORDS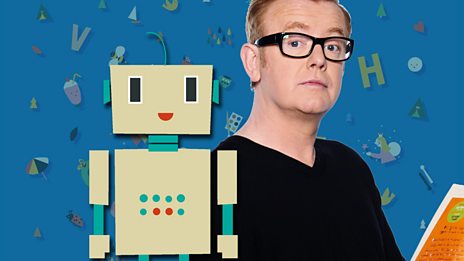 Featuring celebrity videos and top writing tips!
Free download
Catch up with the latest Breakfast fun with Chris Evans. Hear the best stories and the biggest…