Add music you love and enjoy it with
The Tornados

Telstar

Rediscover The 60's - Sealed With A K, Old Gold

F1 Rock (Various Artists), Telstar

Eighties Soul Weekender 2 (Various), Pump

25 Years Of Rock'n'Roll 1969 (Vol 2), Connoisseur

The Best Of The Average White Band, Hit Label

The Who

Pinball Wizard

My Generation - The Very Best Of..., Polydor

(CD Single), Parlophone, 1

Driving Rock (Various Artists), Global Records & Tapes

T. Rex

Metal Guru

The Greatest Hits Of 1972 (Various), Premier

(CD Single), Dramatico, 1

The Pretenders - The Singles, WEA

(CD Single), Sony Music, 1

Hits Of 1971 & 1972 (Various Artists), Polydor

Outkast - Speakerboxxx, Arista

The Greatest Hits Of 1972 (Various), Premier

Bee Gees - Their Greatest Hits, Polydor

Fresh Hits 96 (Various Artists), Sony Music TV

Tom Jones

Green Green Grass Of Home

Fifty Number Ones Of The 60's (Variou, Global Television

American Dreams II (Various Artists), Solitaire Collection

Adele

Set Fire To The Rain

21, XL, 5

Judie Tzuke

Stay With Me Till Dawn

Amoreuse (Various Artists), Pickwick

(CD Single), Carrack UK, 1
Pause For Thought

With Rabbi Dr Naftali Brawer, CEO of a foundation which promotes spirituality in the workplace.

It is now less than a month to Passover and for many Jews this means serious spring cleaning.
The Bible states that it is forbidden to eat or possess any leaven during the Passover festival. Leven is anything made from dough that has risen which pretty much includes any kind of biscuit, cake or bread. Instead, Jews eat a special kind of unleavened bread called matzah which is thin and wafer-like. Since the bible prohibits not just eating but even possessing leaven Jews will spend the next few weeks carefully cleaning out their homes to ensure that not even a crumb of bread remains during Passover.
And yet, while serious cleaning is in order one doesn't have to go to extremes. Jewish law only requires the removal of leaven that can be seen or accessed during Passover. There is no religious requirement to start moving around heavy appliances to search underneath for crumbs. You physically remove what you can see and what you can't see you simply disown.
But what does all this symbolize?
The puffed up quality of leavened bread represents arrogance or selfishness. The flat nature of unleavened bread represents simplicity and humility. The removal of leaven from our homes is the physical manifestation of a deeper inner cleansing. Passover, like a spiritual detox, is a time to eliminate our negative character traits and to focus on developing positive ones. However, like stubborn crumbs under the fridge some of our negative traits are too deeply buried to be of any real concern. In that case it is best to leave them where they are, to ignore them and to focus on improving the aspects of ourselves that we can. There is little point in trying to exorcise every internal demon. Some things are best left where they are; deep, buried and forgotten. And they will remain that way as long as we continually work hard on improving the things we can.
BBC Playlister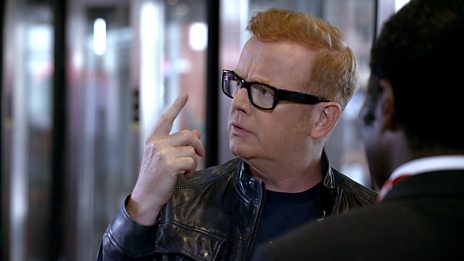 Chris has a song stuck in his head - but what is it? That's why he needs BBC Playlister!
500 WORDS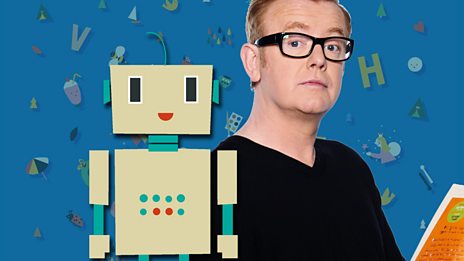 Featuring celebrity videos and top writing tips!
Podcast
Catch up with the latest Breakfast fun with Chris Evans. Hear the best stories and the biggest…