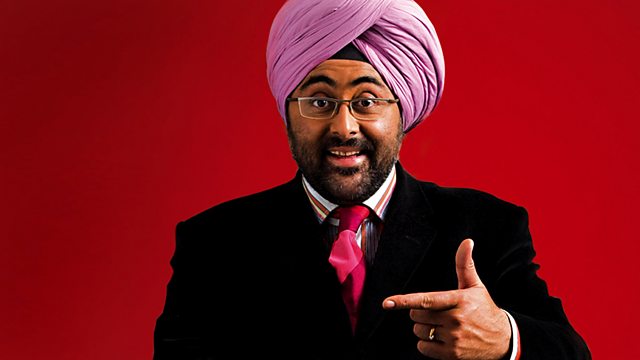 Hardeep Singh Kohli explores the religious and cultural make-up of the UK by visiting three of its most diverse cities.
Belfast is the second stop off in this series, and Hardeep begins this leg of his journey in no-man's land, a strip of road between two huge, barbed wired metal gates, which still separate Catholic and Protestant communities in Belfast, fourteen years after the Good Friday agreement was signed.
He hears from Tony Macauley about how more "peace walls" have been erected since the Agreement than before, and why he feels the walls perpetuate tension, rather than stop it.
He then meets May Blood, a peace campaigner during the darkest days of the troubles, who now sits in the House of Lords; and travels to Clonard Monastery, at the bottom of the Falls Road, to hear the role it played in securing peace.
Hardeep then hears from some Muslims, Belfast's fastest growing community, about how they survived through the troubles, and how racism has become an issue since; before heading down to the new billion pound Titanic Quarter. Here he joins the pastor of a church with no building and no congregation, as the city prepares to celebrate the centenary of the building of The Titanic.
Last on