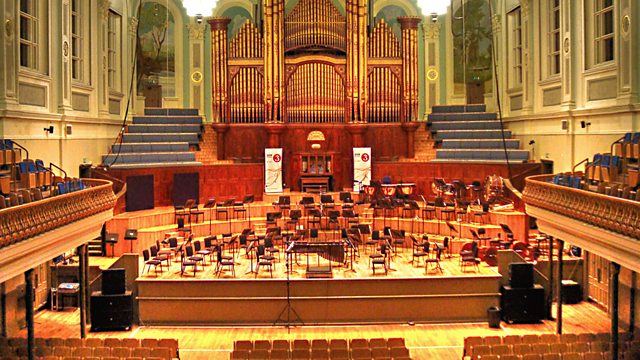 Aurora Orchestra - Wagner, Copland, Anderson, Proms Inspire Young Composers
Live from LSO St.Luke's
Presented by Petroc Trelawny
The Aurora Orchestra and conductor Nicholas Collon perform works by Wagner, Copland and Julian Anderson interleaved with new pieces by Hannah Dilkes, George Rimmer and Jack Sheen the winners of the BBC Proms Inspire Young Composers Competition 2011.
Inspire Commission
Wagner: Siegfried Idyll
Inspire Commission
Julian Anderson: Alhambra Fantasy
8.10pm Music Interval
Inspire Commission
Copland: Appalachian Spring
Harry Oakwood: (arr. Farrington) Scared Crow
Harry Oakwood: (arr. Farrington) John Henry
Aurora Orchestra
Nicholas Collon (conductor).
Last on