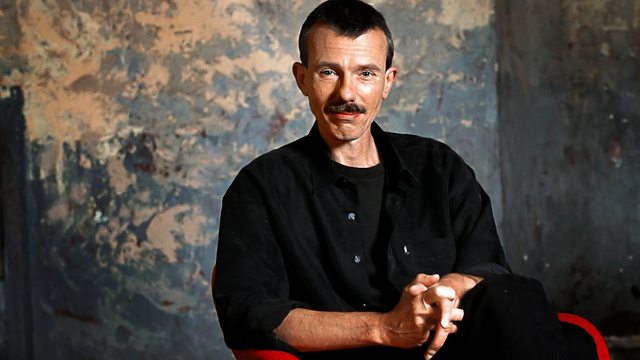 13/03/2012
Jonathan Swain presents a performance of Haydn's Missa in tempore belli, recorded at the Oslo Concert Hall in 2007.
12:31 AM
Haydn, Joseph (1732-1809)
Missa in tempore belli (Hob.XXII.9) 'Paukenmesse'
Hilde Haraldsen Sveen (soprano), Marianne Beate Kielland (mezzo), Jonas Degerfeldt (tenor), Gabriel Suovanen (baritone), Oslo Philharmonic Choir and Orchestra, Manfred Honeck (conductor)
1:11 AM
Beethoven, Ludwig van (1770-1827)
Piano Sonata no.32 in C minor (Op.111)
Tatjana Ognjanovic (piano)
1:40 AM
Spohr, Louis (1784-1859)
Nonet for wind quintet, string trio and double bass in F major (Op.31)
Budapest Chamber Ensemble, András Mihaly (conductor)
2:10 AM
Boccherini, Luigi (1743-1805)
Cello Concerto in D (G.478)
Boris Andrianov (cello), Varazdin Chamber Orchestra, David Geringas (conductor)
2:31 AM
Respighi, Ottorino (1879-1936)
Impressioni Brasiliane
West Australia Symphony Orchestra, Jorge Mester (conductor)
2:51 AM
Beethoven, Ludwig van (1770-1827)
Sonata for piano no. 5 (Op.10 No.1) in C minor
Cédric Tiberghien (piano)
3:11 AM
Walton, William (1902-1983)
Concerto for Violin and Orchestra
James Ehnes (violin), Vancouver Symphony Orchestra, Bramwell Tovey (conductor)
3:41 AM
Handel, Georg Frideric (1685-1759)
Concerto Grosso (Op.6 No.5) in D major
Sofia Soloists Chamber Ensemble, Plamen Djourov (conductor)
3:56 AM
Hindemith, Paul (1895-1963)
Trauermusik for viola and string orchestra
Rivka Golani (viola), Toronto Symphony Orchestra, Andrew Davis (conductor)
4:04 AM
Bridge, Frank (1879-1941)
No.2 in G minor, 'Hornpipe' (from 'Miniatures', set 3 for violin, cello and piano)
Moshe Hammer (violin), Tsuyoshi Tsutsumi (cello), William Tritt (piano)
4:08 AM
Britten, Benjamin (1913-1976)
Choral Dances from Gloriana - Coronation opera for Elizabeth II (Op.53)
The King's Singers
4:14 AM
Ravel, Maurice (1875-1937)
Alborada del gracioso - from the suite 'Miroirs'
Bengt-Ake Lundin (piano)
4:21 AM
Verdi, Giuseppe (1813-1901)
Overture - Nabucco
Bergen Philharmonic Orchestra, Alun Francis (conductor)
4:31 AM
Schubert, Franz (1797-1828)
12 Ecossaises (D.299)
Ralf Gothoni (piano)
4:36 AM
Corelli, Arcangelo (1653-1713)
Sonata da Chiesa in A major (Op.1 No.3)
London Baroque
4:43 AM
Klami, Uuno (1900-1961)
Nummisuutarit (suite for orchestra)
Finnish Radio Symphony Orchestra, Jukka-Pekka Saraste (conductor)
4:52 AM
Schmitt, Matthias (b.1958)
Ghanaia for solo percussion
Colin Currie (marimba)
4:59 AM
Lipatti, Dinu [1917-1950]
Sonatina for the left hand
Dinu Lipatti (piano)
5:08 AM
Enescu, George (1881-1955)
Romanian Rhapsody No.1 in A major (Op.11, No.1)
BBC Concert Orchestra, Barry Wordsworth (conductor)
5:21 AM
Mozart, Wolfgang Amadeus (1756-97)
Organ Variations over an Allegretto in F major (K.54)
Reitze Smits (1827 Wander Beekes organ at Heilig Hartkerk, Vinkeveen)
5:28 AM
Glick, Srul Irving (1934-2002)
Divertimento for string orchestra
13 Strings of Ottawa, Brian Law (conductor)
5:47 AM
Grieg, Edvard (1843-1907)
Piano Concerto in A minor (Op.16)
Leif Ove Andsnes (piano), Bergen Philharmonic Orchestra, Jiri Belohlavek (conductor)
6:17 AM
Bach, Johann Sebastian (1685-1750)
Concerto in the Italian style for keyboard (BWV.971) in F major
Christian Ihle Hadland (piano).
Last on