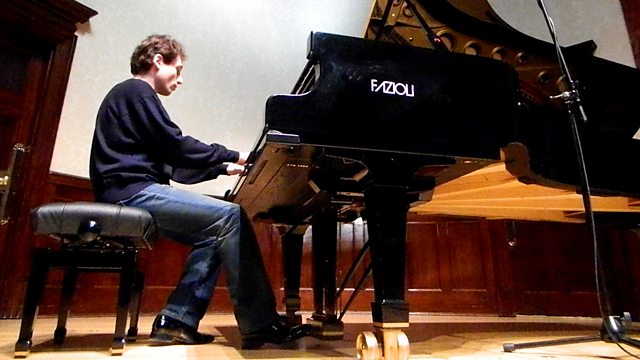 Boris Giltburg
Today's live Wigmore Hall recital features the young Russian pianist Boris Giltburg, who has already been compared to greats such as Richter and Rubinstein. He performs a contrasting programme of romantic music, from the dances of Schumann's Papillons, to the virtuosity of Rachmaninov's 2nd Piano Sonata.
Presented by Sarah Walker
Prokofiev: Sonata no. 4 in C minor Op.29 for piano
Schumann: Papillons Op.2 for piano
Rachmaninov: Sonata no. 2 in B flat minor Op.36 for piano
Boris Giltburg (piano).
Last on