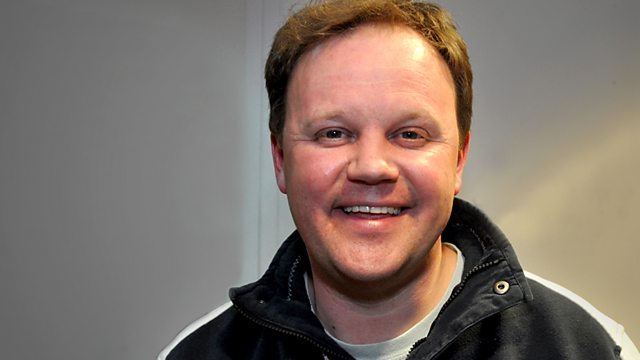 Justin Fletcher
Justin Fletcher is a much-loved face to the nation's children - star of Gigglebiz & Justin's House, he's known to millions of young viewers as Mr Tumble in Something Special among his other roles. He chats to Richard about his new album and his upcoming CBeebies Live! tour.
Plus Al Murray the Pub Landlord shares his worldly advice; a sneak preview of the new Nissan car set to go into production in the UK next year; and is it true that working class actors struggle to secure leading roles?
And the pick of the week's TV highlights reviewed by Boyd Wilson & Benji Wilson, including Coronation Street, War Horse: the Real Story, Racing With the Hamiltons: Nic in the Driving Seat, White Heat and David Walliams' Big Swim.
Last on