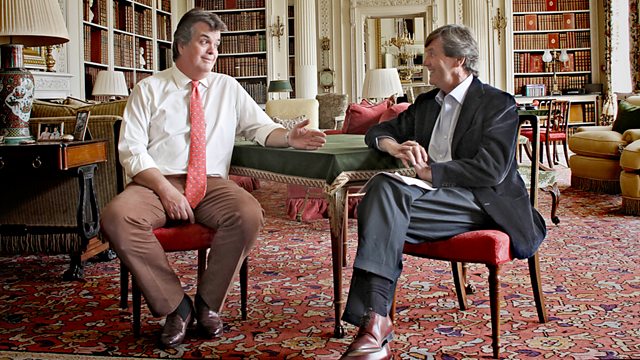 In this three-part series, Melvyn Bragg explores the relationship, from 1911 to 2011, between class and culture - the two great forces which define and shape us as individuals and as a society.
The grim but settled austerity of the years after the Second World War were followed by an astonishing surge of energy that transformed our perceptions of both culture and class. Novelists and dramatists, 'Angry Young Men', had plenty to say about the snobbery and exclusivity of the system in which they had grown up and now they were saying it in books, on the stage and by the early 1960s, through television - which through the 1950s had grown to be the dominant medium in our lives.
Melvyn Bragg looks at how his generation of writers, artists and film makers entered the breach made by the Angry Young Men of the Fifties, and came to dominate the culture and television, sweeping aside an earlier, powerful and more class bound generation. Alongside them were the teenagers whose new wealth and energy was spawning a rich pop culture, in music, art and fashion.
Pete Townshend of The Who describes the heady days of class and culture in Swinging London and how it was the working class mods who effectively commissioned his music. The voices that dominated the culture were for the first time from the working and lower middle classes. It seemed that a new shared culture had transcended class. Or had it?
The middle classes, it seemed, were not to be so easily pushed aside and in the strife and hardship of the seventies, creative energy dissipated. The old groupings reasserted themselves in our tastes and aspirations along with the start of new ways of identifying ourselves such as gender and sexuality.
Last on
Credits
| Role | Contributor |
| --- | --- |
| Presenter | Melvyn Bragg |
| Director | Bob Bee |
| Producer | Gillian Greenwood |
| Participant | Gillian Greenwood |