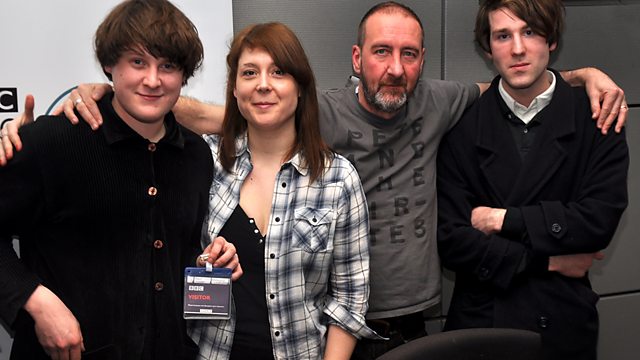 Electricity In Our Homes
We've paid the bill so we've got Electricity in Our Homes again! What a great way to start the week.
Paul Linger, Charles Boyer and Bonnie K have just released their first album since 2007 - Dear Shareholder is its title and it's out on the Fierce Panda label. You may think that EIOH have been sitting around doing nothing but you'd be wrong, they have chosen to buck the trend of the hyperfrantic get-rich-quick-or-split-up-trying music industry. The casual pace at which they work provided them with a busy 2011, sharing the stage with Black Lips at 1234 Festival, touring round Europe and releasing six singles with Too Pure and 4AD.
Just before they head off around Europe on tour again, EIOH bring their indie/Kraut rock influenced tunes to Marc's studio to brighten up this Salford evening.
Last on
Today's Most Popular Tracks
Most added tracks from this show