Add music you love and enjoy it with
The Very Best Of The Doobie Brothers, Warner Bros

The Rolling Stones - Remastered, Abkco

Walk On - Hits From The Last 2 Decade, Columbia

The Kooks

She Moves In Her Own Way

(CD Single), Virgin

The Kinks - The Definitive Collection, Polygram Tv

The Best Of The Beach Boys (CD 1), EMI, 4

INXS

Beautiful Girl

(CD Single), Mercury

Some Kind Of Trouble, Atlantic, 1

PAUSE FOR THOUGHT

Million Sellers Vol.15 - The Seventie, Disky

(CD Single), Columbia, 25

B.J. Thomas

Raindrops Keep Falling On My Head

The Love Songs Of Burt Bacharach, Polygram Tv

Musical Wonderland (Various Artists), Warner Strategic Marketi

The Very Best Of Supertramp, Polygram Tv

Whatever You Want - V.Best Of Status, Polygram Tv

Deacon Blue - Raintown, CBS

Hits Of 1971 & 1972 (Various Artists), Polydor

Jimmy Osmond

Long Haired Lover From Liverpool

The Very Best Of The Osmonds, Polydor

Eagles

Take It Easy

The Best Of Eagles, Asylum

Jimmy Osmond/ The Osmonds

I Need You (America)

Lionel Richie: Truly - The Love Song, Motown

Stevie Wonder - Song Review, Motown

Bon Jovi

Livin' On A Prayer

Music Of The Millennium (Various), Universal Music Tv, 1

Jimmy Osmond/ The Osmonds

I Can't Get There Without You

I Can't Get There Without You, Osmonds Entertainment, 1

The Very Best Of The Osmonds, Polydor

(CD Single), Parlophone, 1
Pause for Thought

Rabbi Dr Naftali Brawer, CEO of a foundation which promotes spirituality in the workplace

Yesterday Jews celebrated Purim, the most joyful festival in the Jewish calendar. The festival commemorates the miraculous deliverance of the Jewish people from their enemies in 4th century Persia and it is traditionally celebrated in a carnival-like atmosphere.

Children and even adults put on fancy dress and go door to door delivering baskets of food to friends and neighbours as well as charity to the poor. There is also a great Purim feast at the end of the day and the celebration often lasts until the wee hours of the morning.

One of my abiding childhood memories is going with my parents to watch my little brother act in our school's Purim Play. Each year our school, like many other Jewish schools, put on a Purim Play enacting the story as it's told in the biblical book of Esther.

One of the major roles is that of king Achashverosh (Artaxerxes II) ruler of the Persian Empire. That particular year my brother was chosen for this role. He was so excited that he practiced for weeks. The lights went down and the play began. Then came the big moment we were all waiting for but my brother seated on a throne dressed in royal robes with a crown on his head was silent. It seemed he couldn't recall his lines. The teacher tried to prompt him but to no avail. On closer inspection she discovered that he had fallen asleep. It turns out that all the excitement wore the little fellow out and he couldn't keep his eyes open.

Do we sometimes sleep through our own performance? I think we do. Sometimes we get so carried away with planning something perfect; a presentation for an important client, a romantic evening with one's spouse, the itinerary for a great holiday that we lose sight of what is most important and that is being alert and open to the special moments in life as and when they occur.
BBC Playlister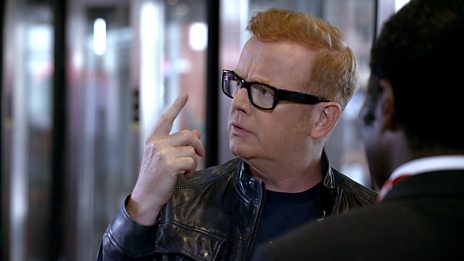 Chris has a song stuck in his head - but what is it? That's why he needs BBC Playlister!
500 WORDS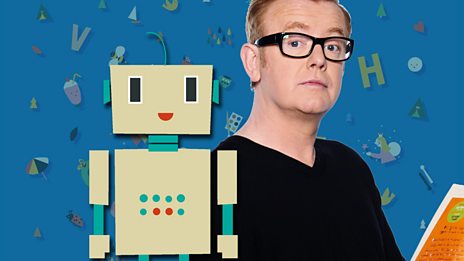 Featuring celebrity videos and top writing tips!
Free download
Catch up with the latest Breakfast fun with Chris Evans. Hear the best stories and the biggest…