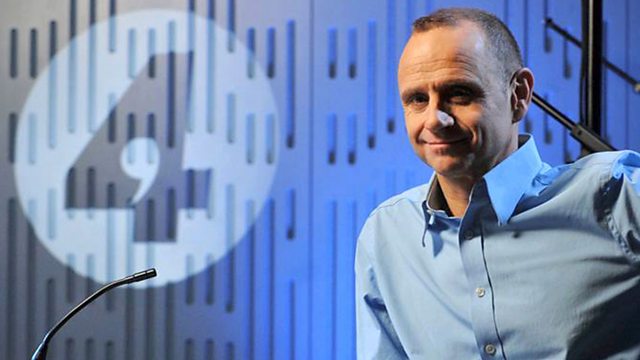 Cock-ups and Conspiracies
The view from the top of business. Presented by Evan Davis, The Bottom Line cuts through confusion, statistics and spin to present a clearer view of the business world, through discussion with people running leading and emerging companies. The programme is broadcast first on BBC Radio 4 and later on BBC World Service Radio, BBC World News TV and BBC News Channel TV.
Evan's executive panel discuss corporate cock-ups and conspiracies. They swap thoughts on why they occur, and how best to avoid them.
Joining Evan are Andy Green, chief executive of business and technology service provider Logica; Phil Smith, chief executive of technology company Cisco UK and Ireland; Luke Johnson, serial entrepreneur and chairman of private equity firm Risk Capital Partners.
Producer: Ben Crighton
Editor: Richard Vadon.
Last on